We are located at 1299 M-89 across the street from Wal-Mart .
The Front Entrance displays our "Family Dentistry" sign.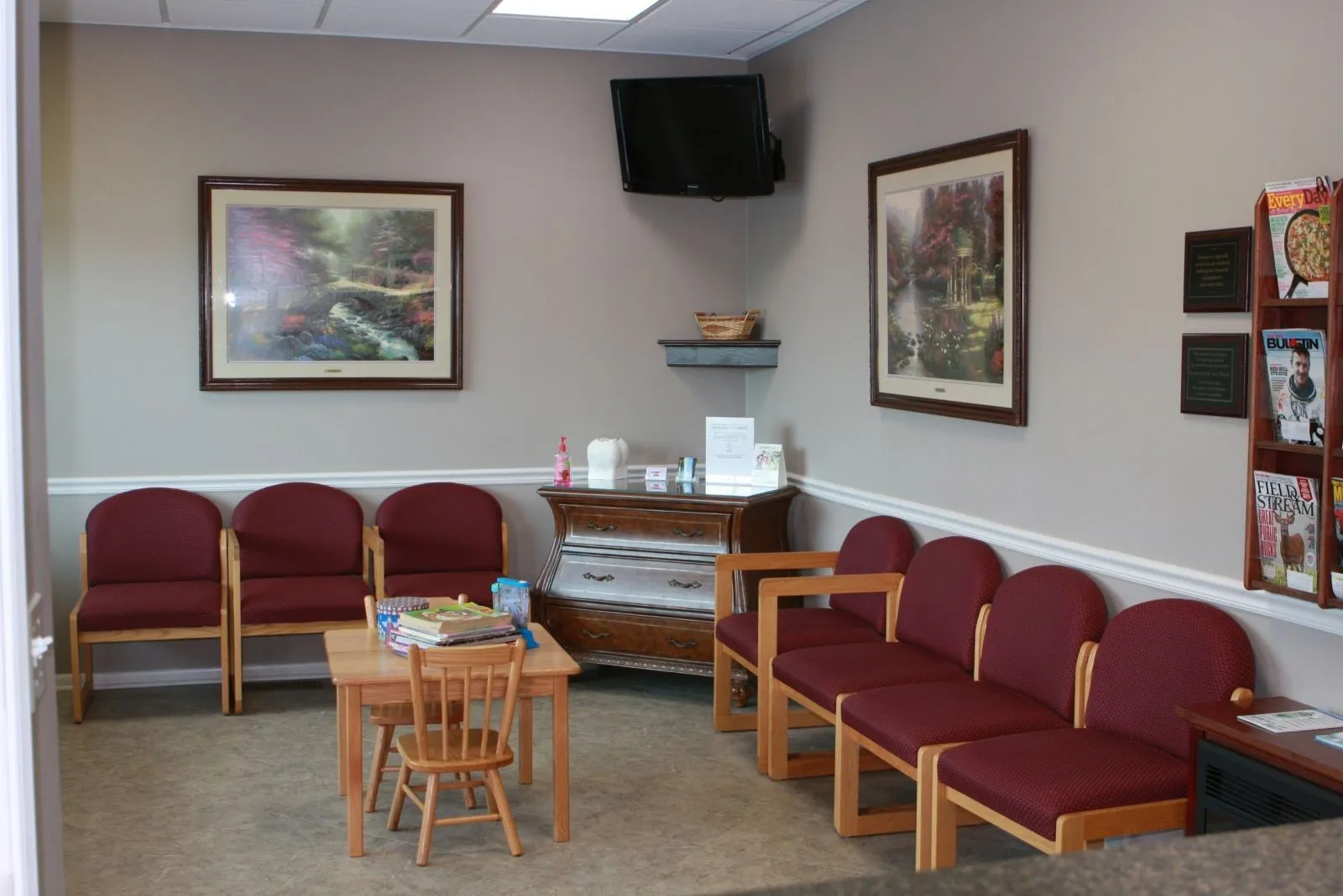 Our welcoming Reception Area offers comfortable seating, a television with Netflix options, books, magazines, and an activity table for children.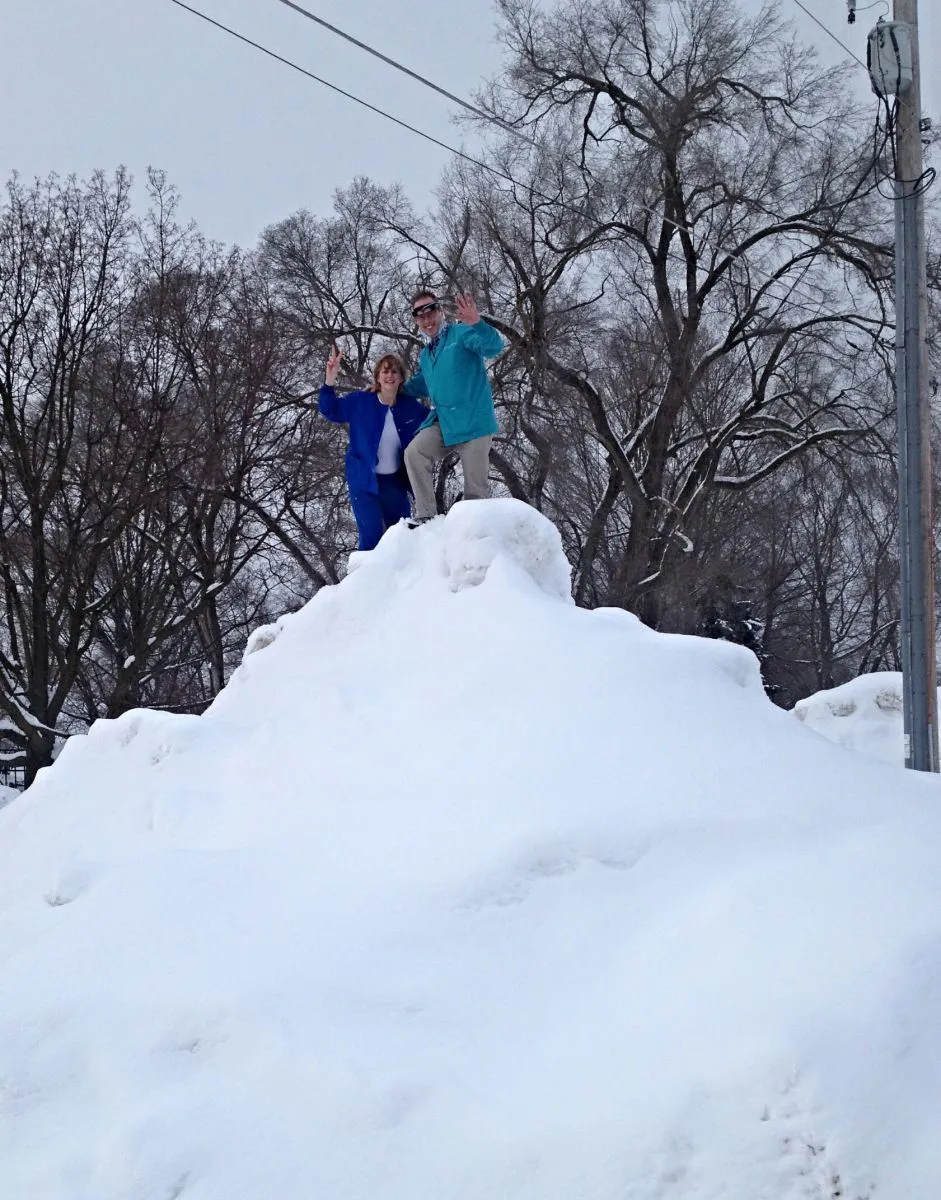 Laura and Dr. Rowland took time out of their busy day to enjoy the snow piles at our office.