Are you a BIG CHICKEN?
Or a LITTLE CHICKEN?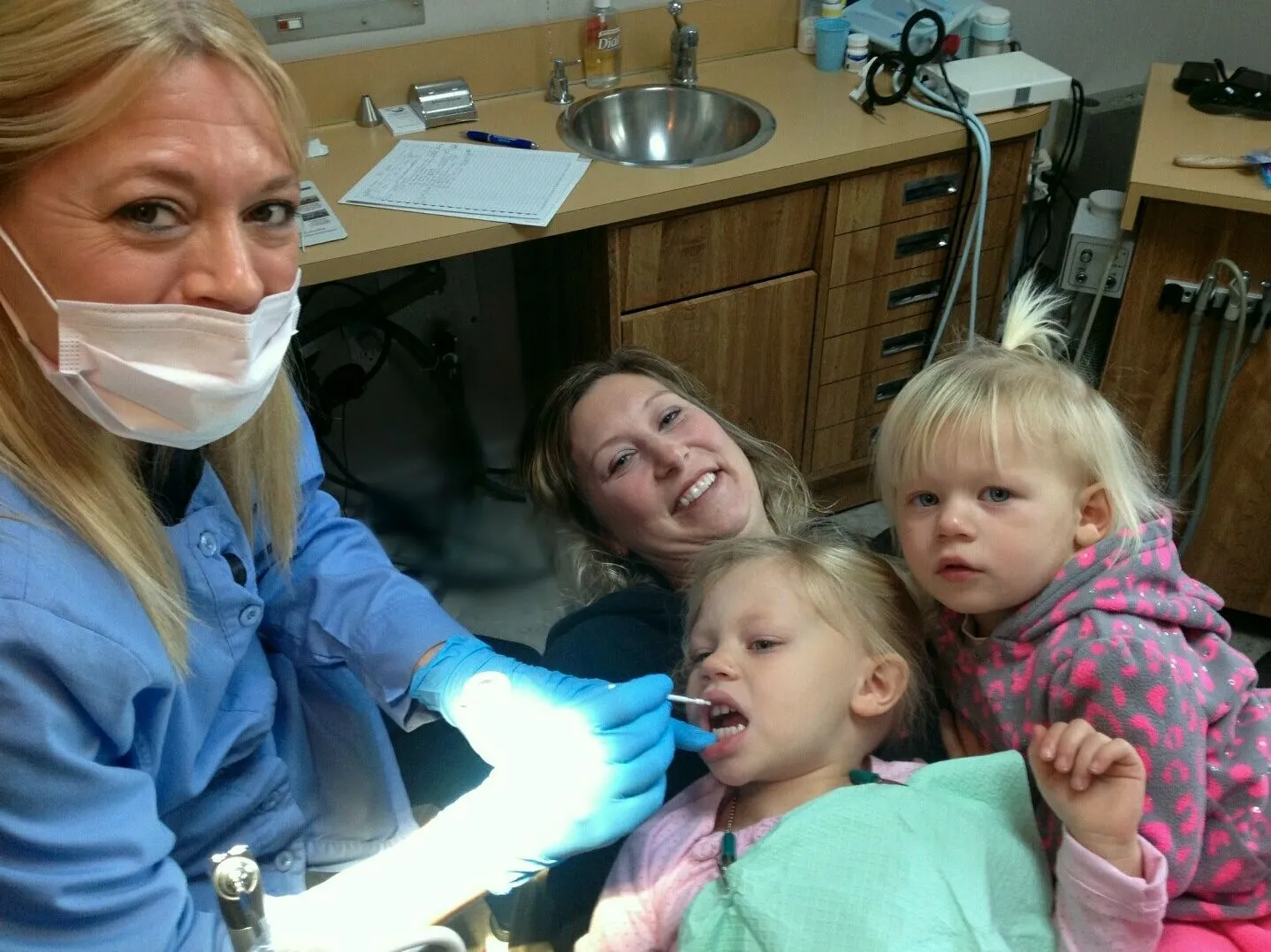 " Catering To Cowards Since 1982 "
Our Way of Life
In recent years, a number of dental offices have added the slogan "Catering To Cowards Since 1982" to their office descriptions---almost as an afterthought. However, that is not the case with Crossoak Family Dentistry. For our office it's a way of life. We've been the Kalamazoo and Allegan County "Cater to Cowards" guys since 1982. Our office was designed with that philosophy in mind and we continue to add new technology and procedures that provide our patients with maximum comfort. We know that fear can be a major stumbling block that prevents patients from receiving necessary dental care. That is why Dr. Rowland and his experienced staff keep things calm, comfortable, and relaxed. All of our treatment rooms are plumbed for nitrous oxide (relaxing) gas---even the hygiene rooms. We see a large number of patients who haven't visited a dental office in many years (or ever!). For the few dental procedures we can't handle in house, we will gladly make arrangements for you with trusted area specialists. Don't let fear paralyze you---we can help!

Friendly and Compassionate Care
We'll try to greet you by name when you come in. We'll help you fill out your health questionnaire and submit your insurance forms for you. We'll gladly answer any of your questions about treatment or costs. And our hygienists, assistants, and doctor will be gentle as they render your dental care.

Relaxing Gas
Nitrous oxide (relaxing) gas is a safe and effective way for patients to relax and feel comfortable during treatment. All of our rooms are have nitrous oxide available (even the hygiene rooms) and there is never an extra charge for using it. There are few contraindications (mainly pregnancy) and you can safely drive yourself home afterwards. We routinely use relaxing gas with almost all child patients and any adults who request it. Again, there is never an extra charge for this courtesy.

Stereo headphones
Many patients elect to use our iPods with stereo headphones and listen to radio, recorded music, comedians, or stories (for children). This can be a pleasant distraction and makes the time pass more quickly. It is not uncommon for us to have patients fall asleep during treatment.

Advanced digital panographic X-rays For our patients with small mouths or a strong gag reflex, we can often take x-rays without putting anything in your mouth using our extraoral scanning x-ray machine.
Exceptional Topical and Computerized Anesthetics
We have exceptional topical anesthetics (which numb specific areas by simply rubbing a medicated gel over them) and computerized anesthetics to comfortably "put to sleep" those areas of your mouth which are most sensitive. Dr. Rowland's numbing technique is so comfortable that many times children never realize they got "a shot." We'll never ask you to "tough it out" or "hang in there" during treatment. If anything is ever uncomfortable, we'll stop and fix it.
Relaxing Medications
For especially apprehensive patients with no health contraindications, we can prescribe a dose of relaxing medication to be taken prior to treatment. If you desire to use such a medication, you will need to bring a designated driver to take you home.

Other Comforts
For your added comfort we have chiropractic pillows and cushions that can be tucked behind sore necks and backs or under knees. We provide safety glasses (tinted to block out light) as well as cozy blankets for patients who request them. We are committed to making your visit as comfortable and relaxing as possible.